RoboForm
8.3.7
Convenient and pretty much safe
Having too many passwords to remember, but being too careful to let your browser remember them? How about hiring an application that solves the dilemma? Of course, entrusting all your sensitive data to an application is not a decision you can make lightly. Don't worry though. If you like, you can keep everything local, far from the prying eyes of hackers and crackers. Besides, who would want to know your secrets anyway? Are you royal? Oh, then check with your secret service department, I'm sure they have something up and ready for your convenience. Tally ho!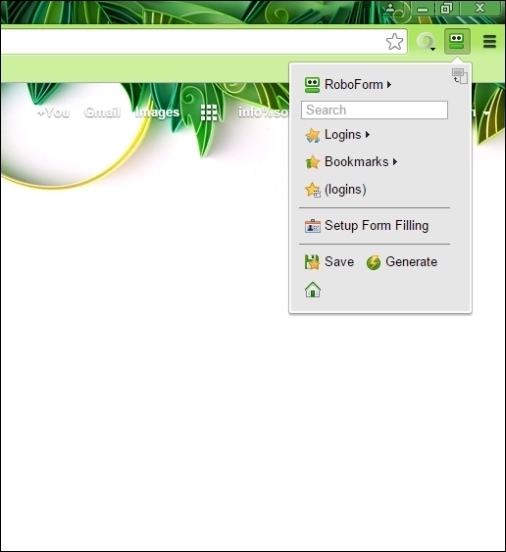 Passwords to the wind!
RoboForm is a password manager that recalls more than passwords. At the basic level, it is an application with a browser plug-in. Whenever you fill in your log in information on a website, the plug-in asks if you would want RoboForm to save it. If you accept, then your log in information will be stored with the application and can be managed from there. You might ask about your benefit with all this. Have patience please. RoboForm can also be used to remember passwords for other applications, web bookmarks, personal identities for web based transactions, contacts and notes. All of this information is stored under a master password. Here's how it works: Whenever you log into RoboForm, your passwords will be filled automatically, your credentials will be entered in a heartbeat and your sensitive bookmarks will be available to you. When you are logged out, this information will be locked.
The browser plug-in is very compact and allows you to link to sites for which you have saved credentials, access and save bookmarks and even generate strong passwords. These are meant to be used when creating a new account or when changing an old password. They are generally harder to crack than your average password and thanks to RoboForm, here, you are not required to remember them.
RoboForm Editor is used to manage the data that you have saved with the plug-in and also to create an manage the other information you might be tempted to impart (not with the world, of course).
There is also the option accessing your data from anywhere. That is an option you get when you install it, or later if you prefer. This implies creating a RoboForm Everywhere account, and installing the application on every mobile device you intend to access it on. Of course, this implies that all you sensitive data gets sent out to the RoboForm servers, to be sent to wherever you access it from via the way of the sync. Still, there's no guarantee that your data is completely safe on your computer either. So don't bother worrying.
Features
Stores application log-ins
Private bookmarks
Stores identity and contact information
Safenotes
Password generator
RoboForm Everywhere
Pros
Really convenient for entering accounts, bank and credit card information
Really good password suggestions
Cons
The Android app is buggy and not really secure, so "Everywhere" might be a bit too risky a convenience.
Conclusion
RoboForm is friendly enough to allow anybody to use it. It's main features are a godsend if you frequently make online purchases and/or access personal information on a shared computer. It's online component might not be what you're looking for but otherwise, it's a pretty good choice.
RELATED PROGRAMS
Our Recommendations
---
---
---
---